A light and airy spring eat-in kitchen
Now that winter is in full force here in Pennsylvania, I have started to dream of spring. I can't wait to open windows and smell the fresh air throughout our home again. With this in mind, I have put together some pieces I think would be perfect for an eat-in kitchen during the spring!
* This post contains affiliate links.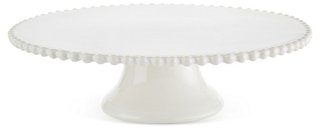 1. Earthenware Cake Plate, White – $35.00
Hand-painted in Portugal, this earthenware cake stand is almost as sweet as the desserts that it will proudly display.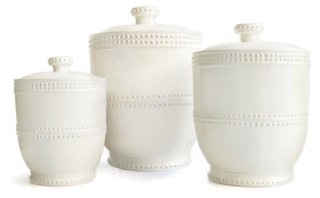 2. S/3 Assorted Bianca Bead Canisters – $39.00
This elegant canister set holds everything from rice and pasta to cookies and jelly beans. Functional and fashionable, you'll be glad to have them on your kitchen counter. With their breezy styling and durable materials, Jay Import's tableware, serving pieces, and accessories are tailor-made for alfresco entertaining.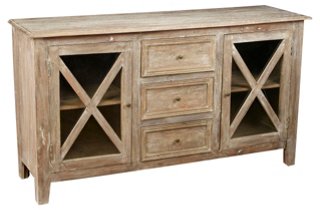 3. Brielle Sideboard, Weathered Sand – $1,349.00
An artfully distressed sand finish and X details lend this acacia sideboard rustic charm. With three drawers and two doors, the piece provides a wealth of storage and display space.

4. Large Glass Apothecary Jar – $25.00
Made from clear glass, this shapely jar is perfect for displaying cotton balls and swabs in the bathroom or snacks in the kitchen.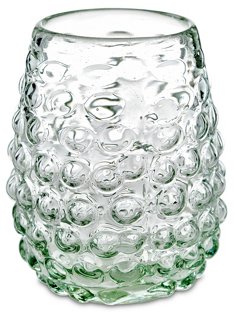 5. S/4 Dimpled Highball Glasses, Green – $29.00
These grape-dimpled highball glasses add character and style to your table. Made from recycled green glass, they're a whimsical (and dishwasher safe!) addition to any gathering. Global Amici's artisanal glassware, tableware, and serving pieces transform even the simplest meal into a festive occasion. Created by craftspeople from around the world, these embellished glass creations, colorful ceramics, woven rattan trays, and other, equally dazzling accessories bring color, texture, and delight to the table.
6. Galaxy 9-Light Chandelier, Rustic – $699.00
Illuminate a bedroom, entry, or dining room in timeless style with this iron chandelier.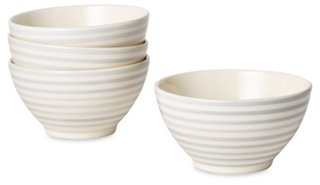 7. S/4 Marseille Stripe Cereal Bowls, Gray – $39.00
Hand-painted with a classic stripe motif, this set of earthenware cereal bowls charms the table in gray and white. Made in Portugal.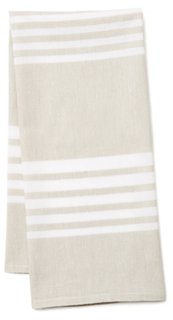 8. Bali Kitchen Towel, Beige – $16.00
A thinly striped pattern in beige and white adorns this Turkish-cotton kitchen towel, making for a fashionable and versatile kitchen piece. Nine Space is a premier supplier of luxurious, eco-friendly bed and bath amenities made for people who care not only about comfort and style but about the environment too. Care and thought has gone into every aspect of every Nine Space product, from the exact composition of the material to the very smallest design detail.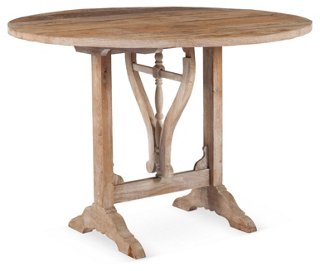 9. Bronson 40″ Round Dining Table, Pine – $1,199.00
A stylized trestle base gives classic appeal to this folding table crafted of natural pine. Inspired by Old World treasures with a touch of the curious, BoBo Intriguing Objects is defined by captivating designs and exceptional craftsmanship. Using traditional, sometimes centuries-old techniques, BoBo specializes in passionately recreating antique pieces from around the world. From compelling furniture to dramatic lighting fixtures, this collection is full of essentials and accents with one-of-a-kind appeal.

10. S/2 Jardinier Rectangle Planter – $29.00
Transform your outdoor space into a charming French garden with this pair of ceramic "Le Jardinier" planters finished in a matte white hue.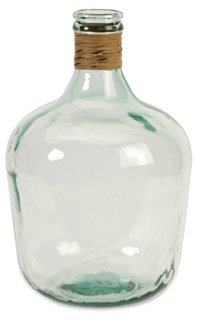 11. 17″ Recycled-Glass Jug, Clear – $35.00
Simple yet beautiful, this earth-friendly jug makes a statement.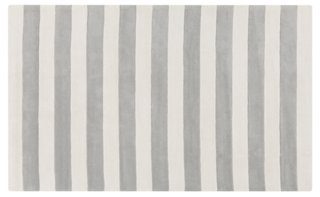 12. Emerys Rug, Neutral – $265.00
Displaying wide stripes in chic neutral hues, this rug exudes an effortless casual elegance. A rug pad is recommended to keep this securely in place.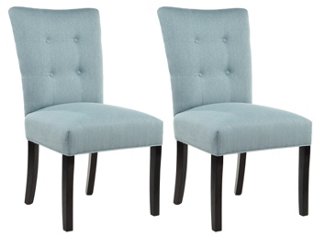 13. Bay Blue Rebecca Side Chairs, Pair – $329.00
Button tufting on the inside seat back adds panache to these cotton-upholstered chairs. Ample fill ensures plenty of comfort, making these ideal for dining room seating. Handcrafted in the USA.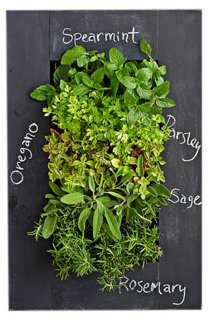 14. 24″ Chalkboard Wall Mounted Frame Kit – $139.00
Grow your own lush wall garden with this chic wall mount featuring a chalkboard frame. Each kit is assembled in six simple steps, making it an effortless way to add greenery to your walls. The kit includes a removable reservoir and water collection tray so that watering is a snap and the durable construction ensures that your walls stay dry.
Which light and airy spring kitchen piece is your favorite?
More survival techniques: