This post was sponsored by Think About Your Eyes as part of an Influencer Activation for Influence Central. I received compensation as a thank you for my review.
Think About Your Eyes
The other day I came upon this interesting graphic from Think About Your Eyes, a national campaign promoting the benefits and importance of eye health. They surveyed members of a national fitness center and found that even though they realized the importance of their body health and fitness, they tend to neglect their eye health. Check out the graphic below for more information on their survey results:
I have always had 20/20 vision and haven't had any issues with my eyes in the past. Just like the majority of people in this survey, I don't get my eyes checked every year. In fact, I'll let you in on a secret… I haven't been to an eye doctor in over 20 years!!! After seeing this graphic, I realize that I need to do something about that. I've never really thought about the fact that just like other muscles in my body, my eyes need regular care and maintenance for peak performance.
Online tools for your eyes
Since I turned 40, I have started to worry about what all of this time I spend online is doing to my eyesight. I am on my computer or phone from the time I wake up until the time I fall asleep. Okay, this is a bit of an exaggeration, but not by much. Since I work from home and have an online business, I have a hard time not being connected to a device for the majority of the day. This can't be good for my eyes!
Just like other muscles, eyes need regular care for maximum performance.
Click To Tweet
Since I am online so much, I thought I would look for ways that I can use my computer or phone to help keep my eyes healthy. Here are some free tools I found that are going to help me do just that!
eyeCare
Have you heard of the 20-20-20 rule? It is an exercise to help keep your vision intact. What you do is every 20 minutes you take your eyes off of your computer and look at something 20 feet away for at least 20 seconds. If you use Chrome, there is a great extension called eyeCare that can help you remember to do this. It will notify you when you need to do the exercise and you can have it customize the exercise you do.
f.lux
If you tend to stay on the computer late at night, f.lux is for you! According to their site, "f.lux makes your computer screen look like the room you're in, all the time. When the sun sets, it makes your computer look like your indoor lights. In the morning, it makes things look like sunlight again."
Twilight
Similar to f.lux, Twilight is an app for your phone that controls the screen color temperature based on the time of day. You can adjust the color and intensity to the settings you prefer. So, when I am scrolling through my Facebook feed at 1 in the morning, Twilight will get rid of the pesky blue light that is making me stay awake longer!
Clearly
Don't you hate it when you get to a website with an article you really want to read but it has ads all over it with video and blinking images? This makes my eyes dart everywhere and can be really annoying. This is one of the reasons I don't have ads all over my site! This is also why I like to use another Chrome extension called Clearly. This extension "strips out the ads and extraneous layout and displays the article in a very easy to read, scrollable display." Less clutter means my eyes dart around less!
Think About Your Eyes Doctor Locator
Like I said before, I need to get myself in to see an eye doctor… stat! On the Think About Your Eyes site, they have a tool to help you locate an eye doctor in your area. Just enter your zip code and find a qualified doctor near you. They even give you information about whether you should be making an appointment with an optometrist, ophthalmologist, or optician.
With these free online tools, I hope to keep my vision great for a long time!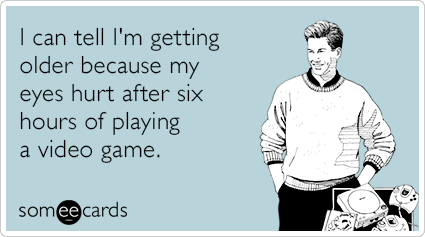 Get more helpful tips for eye care from Think About Your Eyes:
Website | Facebook | Twitter
Do you use any online tools for your eyes? I'd love to find more; let me know in the comments below.
More survival techniques: