This post contains affiliate links.

Foxy Lady
Head to toe and day into night, you can be a foxy lady with these fun clothes and accessories with the cutest little furry creatures – foxes!
Fur the Win Thigh Highs in Fox – $19.99
Every outfit becomes a stylish victory when sporting these critter printed socks! Sleepy, pumpkin-orange foxes festoon this over-the-knee pair, boasting an undeniably adorable appeal.
Clever So Sweet Flat in Red – $59.99
The relationship between you and the friendly foxes on your red, dotted footwear from T.U.K. is one which leads to ingenious outfits. Smartly, you team the bows of these fabric flats with a white sundress and a twisted hair scarf, after you've brilliantly matched their vegan faux-leather faces n tails to a pair of tangerine shorts with a pretty peach top. What a cunning crew you are!
Foxy Moxie Belt in Black – $24.99
Add a little oomph to that sleek LBD of yours by clasping this black belt around your waist. Elasticized for a comfortable fit, and featuring vegan faux-leather accents that meet at two kissing golden foxes, this fun accessory perfectly complements your chic ensemble – one that displays the style of one clever gal!
Mathematic Mr. Fox Wallet – $29.99
You've got skills both with summation and style, which you show off my carrying this fox wallet! A bespectacled fox stands in front of a chalkboard on this cream, vegan faux-leather wallet, looking confident after having solved the mathematical equations behind him – a look you'll imitate every time you pull this wallet from your bag.
Everlasting Cleverness Top – $29.99
Give your look a dash of debonair with this adorable navy V-neck! Printed with a whimsically well-dressed fox, this cotton tee touts a timelessly casual quirkiness.
Fauna Friend Robe in Foxes – $34.99
Who knew one could find companionship in a robe? Cozy as this one is, you'll see why! Crafted with sumptuously soft fleece, this periwinkle wrap flaunts coral foxes and a presh pair of ears atop its hood. Secure the inner tie, cinch its self sash, and enjoy the comfort of this super-cuddly cover!
Black & Gray Fox Microfleece Pajama Pants – Women – $9.99
Wool-like fleece brings an element of warmth to your nighttime wear while a fox print adds a touch of whimsy. A drawstring waist cinches the fit.
Fox Print Self-Tie Dress – $22.32Fox Print Self-Tie Dress
More fox-lover gifts to wear:
Fox Riding a Bike Shirts

What Does the Fox Say T-shirt

Sleeping Fox Messenger Bag

Fox Sheer Infinity Scarf

Fox diamond Stud Earrings

Foxy and functional home
Every foxy lady deserves a foxy home! Why should your wardrobe be the only place you use these fun little animals?
Squad Goals Pillow in Red Fox – $39.99
Whether you're hosting your crew or living up a solo chill sesh, you'll love being in the company of the at-attention fox illustrated on this cotton accent pillow. Every guest who lays eyes on this red, white, and grey decor will delight in the cute company you keep!
A Fox of Chocolates Container – $34.99
You're a clever girl when it comes to decorating, always sneaking adorable additions into your decor, so its no surprise to your pals when you offer them a sweet treat from this ceramic container from IMM Living! Toronto-based designers of IMM Living create playful, practical accessories that marry the past and present. A bushy-tailed, white fox curls up to nestle neatly atop the blue bowl of this piece, adding charm to your deftly decorated den!
Wild at Hearth Print in Foxes – $15.99
Are you a true forest of nature? Then decorate your home to suit your fierce style! Whether you situate this fox print in a frame above your fireplace or right beside your bed, we bet its chemical-free maple veneer backdrop and pretty printed canines will imbue your home with woodsy whimsy!
A Real Fox-er Upper Mug – $14.99
Start your morning on a positively precious note by sipping out of this ceramic fox mug! Flaunting a tail-inspired handle and a vibrant shade of auburn, this peppy, polished vessel brightens up any occasion with clever charm.
All Good in the Woods Tea Towel in Fox – $11.99
Your friends have faith that anything you concoct with this cotton tea towel slung over your shoulder will be delish! Sweetened up with a fox wandering through the forest in hues of sunflower, coral, and aqua, and brown, this lace-trimmed kitchen accessory is culinary chic.
Woodland Wiles Soap Dispenser – $12.99
Spice up your sink space with cute and crafty charm by decorating with this foxy soap dispenser! Perfectly polished burgundy- and taupe-hued porcelain sparkles with a silver pump, making this cleaning critter as fun-ctional as can be.
Fox Clock – $58.00
Shy, sly, and cute fox clock! Handpainted wood with clock numbers printed on natural wood. Sawtooth hanger on back to hang from a nail.
Mr. Frank Fox Pillow – $50.00
Along with the talented Norwegian design duo Darling Clementine, we have created these adorable cushions. We call the collection of four designs for "The Marionette Collection."
Mr. Fox by Global Views – $197.00
Mr. Fox is made in Portuguese ceramic. Based off of a Japanese origami fox, he takes on his own personality with a blue and orange reactive glaze. A colorful accent for a shelf, or … set this sly creature on a stack of mystery books.
Fox Sheet Set – $97.99
In classic navy and red, this whimsical print makes us smile every time we see it. Foxes appear right side up and upside down, for added playfulness.
Geometric Fox – $28.99
Sly Fox Sculpture in Glossy Black – $23.99
Depicted in legends and lore as a wily trickster, the fox is a brilliant representation of qualities we admire in our fellow man. Outsmarting an opponent who's bigger and stronger is a classic theme, embodied by this Sly Fox Sculpture. Finished in glossy black, this eye-catching large tabletop sculpture is a bold mid-century-inspired statement for any living room or home office.
More fox-lover gift ideas for the home:
Foxy Chef Adult Apron

Fox in Snow Nite Lights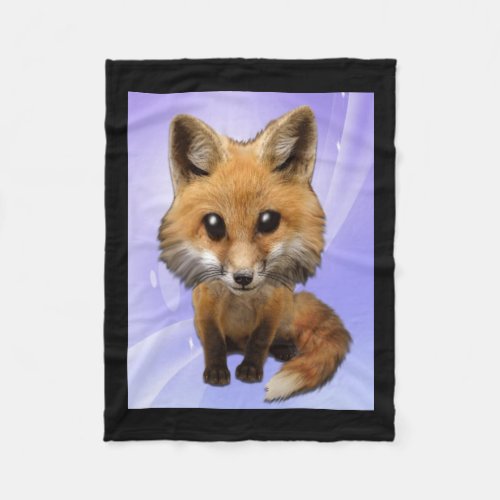 Cute lil Fox Fleece Blanket

Magnetic Stare Throw Pillow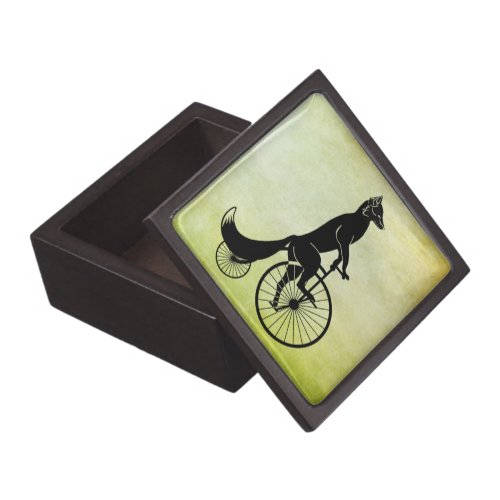 Fox Riding a Bike Jewelry Box

Which of these foxy finds is your favorite gift idea?
More survival techniques: